Cappuccino alla Spirulina
da un'idea di Claudia Zannini, autrice di Vitalmente Bio

"Con il freddo si ha voglia di bere qualcosa di caldo a colazione. Ad esempio un bel cappuccino con il latte spumoso ben montato. Perché non preparare un delizioso cappuccino alla spirulina? E' semplicissimo e davvero buono!"
Ingredienti per 4 budini:
500 ml latte vegetale (noi abbiamo usato latte di mandorle) 50 g cioccolato fondente Spirulina Becagli 25 g cacao amaro 15 g amido di riso o fecola di patate 50 g sciroppo d'acero 3 cucchiaini di Spirulina Becagli Mezzo cucchiaino di agar agar in polvere 1 cucchiaino di cannella in polvere (facoltativo) La punta di un cucchiaino di vaniglia naturale in polvere Per servirlo: lamponi freschi foglioline di menta frutta secca tostata a piacere
Cta prodotto
Procedimento:
Place the bitter cocoa, starch, cinnamon and vanilla in a saucepan.
Dissolve the powders well by adding a little water. When the mixture has no lumps, add the remaining milk, the dark chocolate cut with a knife, the maple syrup and the agar agar.
Bring to the boil and, once it boils, allow another two minutes before turning off.
Now wait until the pudding no longer smokes before adding the spirulina, so as not to alter its precious properties and nutrients!
Pour the pudding into 4 glasses and place in the refrigerator to cool.
Decorate your glasses as you like and enjoy!
They are delicious both for breakfast, as a snack or as a tasty after dinner treat!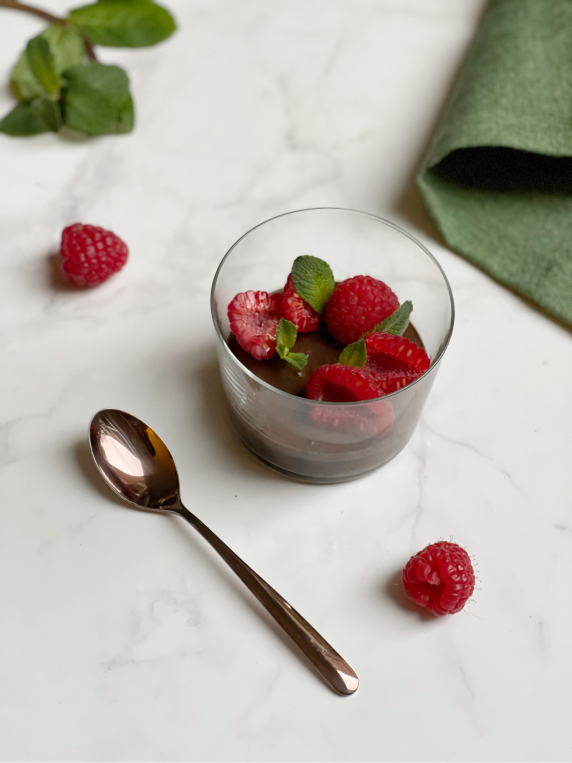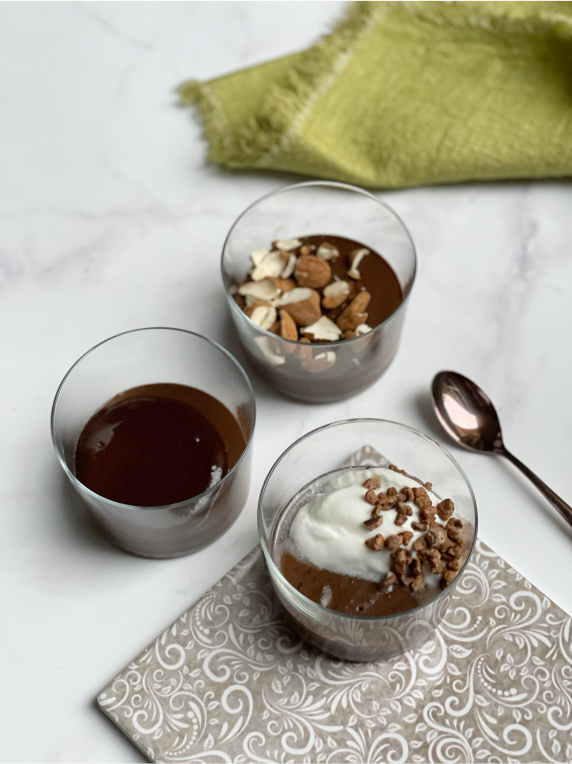 Budino al Cioccolato con Spirulina da un'idea di Claudia Zannini, autrice del blog Vitalmente Bio. "Ecco un delizioso budino, semplicissimo da preparare! Puoi decidere se frullarlo, ottenendo un risultato più omogeneo, oppure lasciarlo al naturale, vedendo i pezzetti di spirulina verde mentre lo gusti a cucchiaio. In entrambe le soluzioni il risultato è molto gradevole e, anche per i più scettici, la spirulina non si sente!"