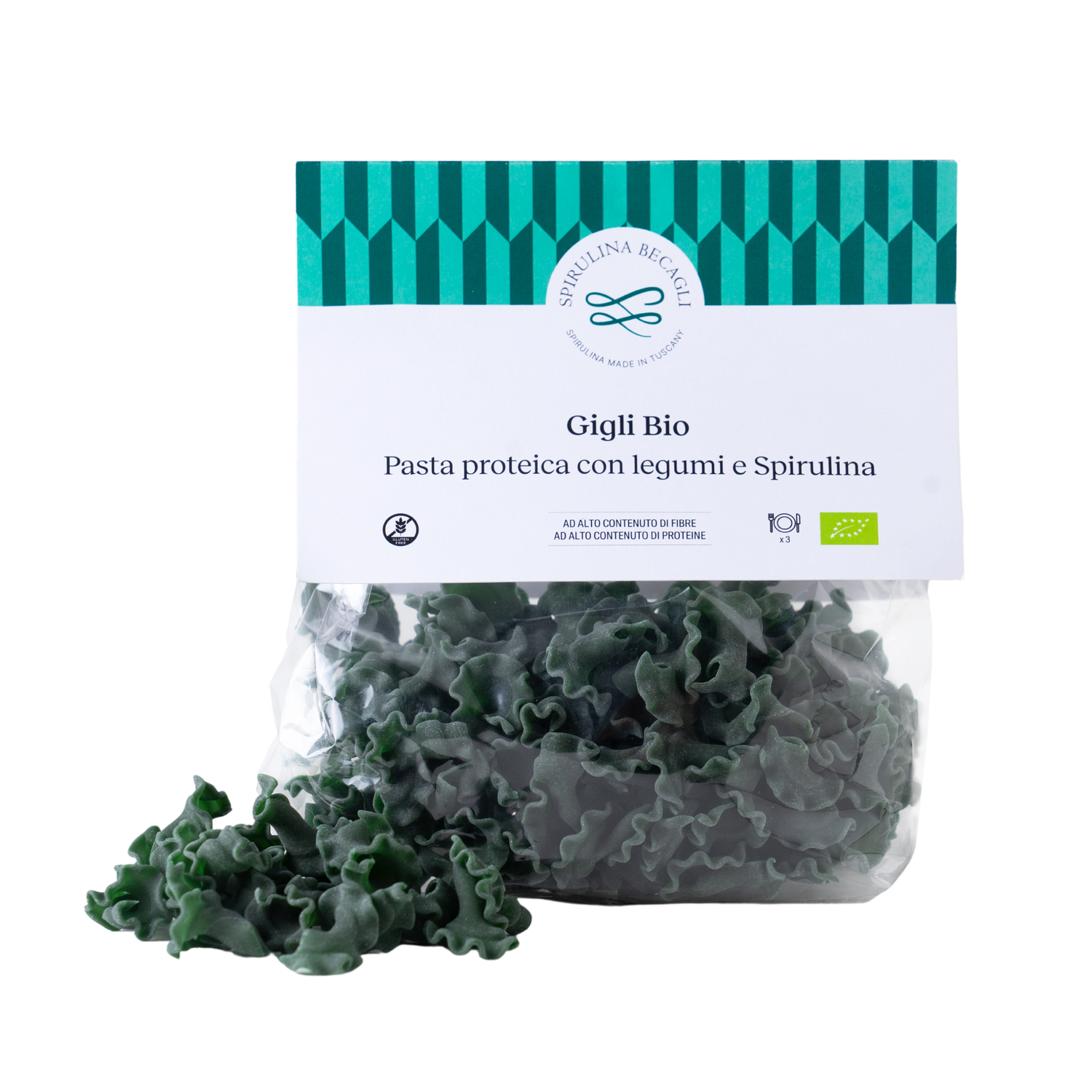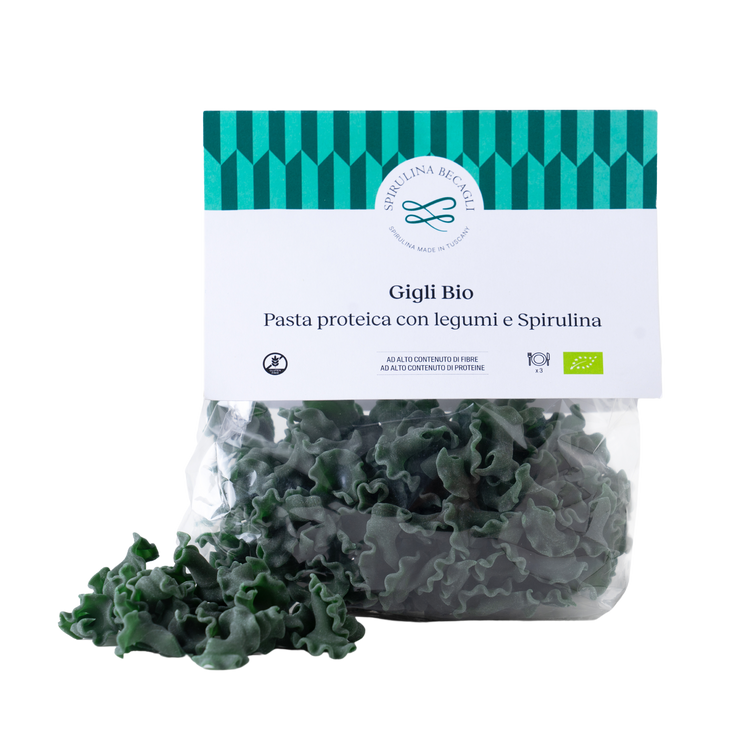 Gigli Bio - Protein Pasta with Legumes and Spirulina
Regular price

Sale price

€4,00 -

Unit price

per
Protein pasta with cooked legumes and spirulina.
A highly digestible, gluten-free pasta with a high satiating power, thanks to the richness of vegetable proteins inside.
Ideal for vegetable sauces or even to accompany a drizzle of oil and cheese as it is already very tasty.
150g pack.
Gigli Bio - Pasta Proteica con Legumi e Spirulina
How to use

Serving 50g raw = 120g cooked. Cook in pan with a glass of water covered every 50g for 2/3 min, stirring. Season to taste.
Nutritional values

Energia 1414 kJ / 338 kcal
Certifications

100% Organic

VeganOk
Ingredienti

Steamed legume flour * 69% (in variable proportions between shelled yellow lentils *, shelled chickpeas *), steamed yellow corn * 30%, Spirulina * 1% * organic
Descrizione approfondita
Food specialty based on organic legume flour, steamed with Spirulina. Specifically formulated for people intolerant to gluten. They are lighter and more digestible because legumes are first left to soak, steamed whole, dried and ground It is a product with a high fiber and protein content, it is a single and balanced dish, low in calories and ready in a few minutes. Serving 50g raw = 120g cooked. Cook in a pan with a glass of water every 50g for 2/3 min covered, stirring. Season to taste